Crowdfunding and Small Business Video
10 May 2016, Posted by Video
in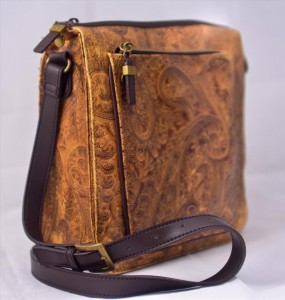 If you're an artist or small business person, the world of marketing might feel cold and unfamiliar. Luckily, video is the one marketing tool that's all about the personal. Done right, it's your brand ambassador, reaching out to potential clients while you're busy doing the work you love. It can answer your customer's most common questions, show them around your shop, and telling them why you do what you do. At Hurricane Images Inc. our focus is working with artisans, boutique shops, and small businesses, helping them make the most of the rich work they do. We connect you to your customers.
The Why
Let's look at the numbers. A 2013 study of 1,014 adults showed that:
> 96% of consumers find videos helpful

> 58% of consumers think companies that produce videos are more trustworthy

> 73% of US adults are more likely to buy after watching a video that explained a product or service
That means 3 out of every 4 people who watch your video are more likely to buy your product than if they haven't. And it doesn't stop there. Video makes it easier for people to find your company.

Good video isn't an expense, it's a money-maker.
The How
At Hurricane Images we believe that effective video is personal, authentic, and compelling. Nothing about our process is "canned." Everything is crafted, beginning with a four step process that tailors our work to your strengths and needs.
1. We start with an initial "vision" meeting. We get to know you and your business or craft. We'll discuss the overall scope and style of the video: how long it should be, whether we want interviews/ testimonials/ re-enactments, and create a timeline for the finished product. There's no charge for this meeting. We couldn't produce an accurate budget and contract without it, so the expense is on us.
2. The next step is to draft up a proposed budget which includes hours for pre-production (script development, shoot logistics), filming, and editing. The budget is as all-inclusive as possible. The budget deliverables include a "complete" video for review, as well as 1-2 rounds of edits based on the client review. We don't charge by the hour. We charge by the deliverable. This way, there are no overages or additional costs. Your price is guaranteed.
3. If the meeting and budget look good, we draft up a contract and we setup payment terms that work with your timeline.
4. Then we start our production process. What this looks like depends on your project and your needs. You can learn more about our process here.
5. Review and revise: once we've completed the first draft of your video, you'll have an opportunity to review, and make suggestions and changes. One to two rounds of review are included in the budget with no additional costs.
Crowdfunding
If you're planning a crowdfunding campaign on Kickstarter, Indiegogo, or Seedrs, you already know that video is not just important, it's essential. The playing field is crowded with both start-ups and established companies looking to fund new product lines, and the only way to stand out is through your video. I generally recommend that clients spend between 5 and 9% of their funding goal on the video: if you plan on raising $50,000, invest $2500-$4500 on your product video. If your goal is $10,000, then invest $500-$900. We'll tailor your production to maximize its impact on the people you want to reach.
The Cost
As a boutique video company we specialize in working within the small business and artisan budget. That means each budget is tailored to your project. To give you a general sense of what things costs, we put together some basic information on what different budgets can create below, as well as some information about what might go into each stage of the production.

Indie – $750-$1500
An "indie" approach is perfect for Etsy vendors, small boutiques, and companies that want to focus on a very specific part of their work. This could be testimonials from satisfied clients, meet the CEO, or the introduction of a new product. A budget production typically includes a 4-5 hours of filming on location, help with creating a script, editing, and music. An "indie" production budget is right for videos under 3 minutes.
<> Script writer, director/cinematographer, editor

<> Full HD Camera Kit

<> Lighting Kit

<> Sound Package

Mainstream – $1600 – $3,200
A "mainstream" production adds more complexity and dimensionality to your video. While an indie budget typically only has one on-screen talent (the artist or CEO), the extra filming time allows for multiple people to get involved. This could be clients and customers, the company team, or hired talent. An indie production might involve 10-15 hours of filming at multiple locations, title animation, or recording audio narration with professional actors. A "mainstream" budget might be the same length as indie (only more complex) or it might be 2-3 minutes longer. Depending on the project, we're sometimes able to produce two related videos within this price range.
<> Script writer, Director/Cinematographer, Editor, Sound Designer

<> 4K Cinema Camera Kit

<> Lighting Kit & Sound Package

<> Two Locations

<> Audio Foley, ADR, or narration

Blockbuster – $3,300 and up
When you've got the budget to fully invest in your video, we can tailor it to your story, vision, and marketing goals. A Blockbuster level production might include multiple locations, actors and models to show off your product, animation, cinemagraphs, aerial cinematography, and other advanced techniques. The only limit is your imagination.
<> Script writer, Director/Cinematographer, Editor, Sound Designer, Lighting Tech & Crew, animator, actors

<> 4K Cinema Camera Kit

<> Lighting Kit & Sound Package

<> Professional on-screen talent

<> Audio Foley, ADR, or narration

<> Multiple Locations

<> Aerial Cinematography

<> Motion Time Lapse

<> Endless Possibilities
Want to learn more? Just Contact Us by email or call 415/335-6087.